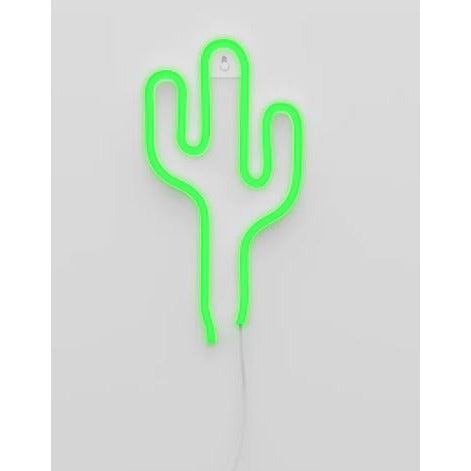 For Their Room
Ginga Neon Cactus Sign
Light up your inner desert with this brilliant cactus-shaped LED light! This hilarious little cactus is ready to add a touch of cheer to any room. With its bright and colorful spinels, Ginga's LED Cactus will make you feel like you're in a desert garden full of life. Face your day with the right energy and bring some green into your living space, anything is possible with this cactus-shaped LED light!

You can light your LED in two different ways:
- Through 3 AA batteries*.
- Using the USB cable.

Plug the cable into a wall outlet adapter or into the USB port of a computer and unleash Ginga energy.
Thanks to the wall-hook-ready design, you can hang your LED light wherever you like.
Read More
More From For Their Room
Out of Stock

Rainbow Slow Rise Pillow

Out of Stock

Out of Stock

Skittles Fleece Pillow

Out of Stock

Out of Stock

Oreo Cookies Fleece Pillow

Out of Stock

Out of Stock

Corgicorn Fleece Plush

Out of Stock

Out of Stock

Sports Mini Plush

4 Options Available

Out of Stock

Out of Stock

Pepper The Pizza Dino Plush

Out of Stock

Out of Stock

Sour Patch Kids Fleece Pillow

Out of Stock