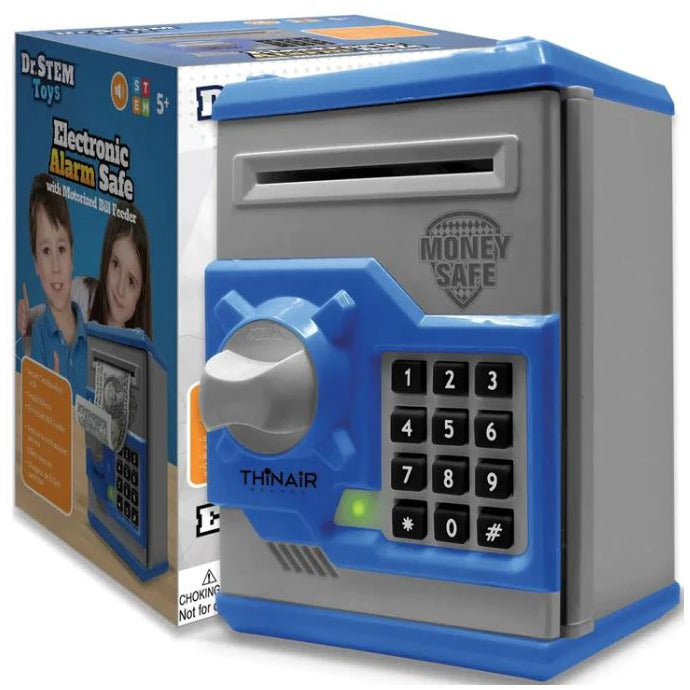 Trending Toys
Alarm Safe
Now Your Kids Can Have a Blast Learning How to Save With This Electronic Safe & Kids' Piggy Bank
This Dr. STEM Toys Electronic Piggy Bank makes saving bills & coins so much fun, your youngster will want to use it every day!
Features Include:
High-Quality Motorized Bill Feeder (built to last through thousands of uses)
Real Working Keypad – which lets children set their own PIN# password, then enter it anytime to open up the door.
Kid-Friendly Lights & Sound Effects – which go off every time little kids press the buttons and/or open the door.
Special alarm that sounds when someone enters the wrong PIN number (oops!).
Built-In Flexibility – If kids forget their PINs, they can easily create new ones.
Read More
More From For Their Room
Out of Stock

Rainbow Slow Rise Pillow

Out of Stock

Out of Stock

Skittles Fleece Pillow

Out of Stock

Out of Stock

Oreo Cookies Fleece Pillow

Out of Stock

Out of Stock

Corgicorn Fleece Plush

Out of Stock

Out of Stock

Sports Mini Plush

4 Options Available

Out of Stock

Out of Stock

Pepper The Pizza Dino Plush

Out of Stock

Out of Stock

Sour Patch Kids Fleece Pillow

Out of Stock