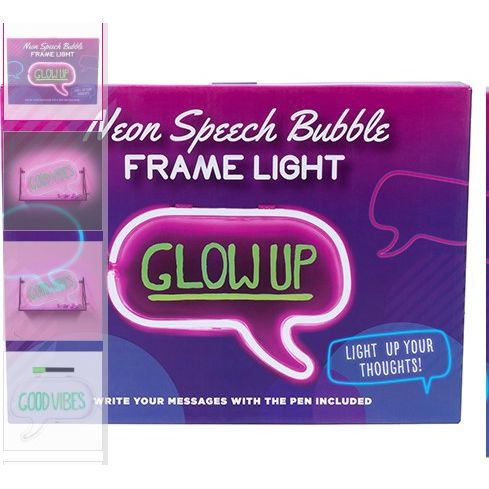 For Their Room
Neon Speech Bubble
Elevate your home decor and express yourself creatively with the Neon Speech Bubble Frame Night! This eye-catching night light features a vibrant pink neon effect speech bubble frame that adds a pop of color and style to any space. The inner screen of the frame provides a perfect canvas for your personalized messages. Use the included green pen to write your thoughts, quotes, or greetings directly on the screen.
Powered by USB, this neon speech bubble frame is not only a decorative piece but also a functional one. You can conveniently plug it into any USB power source, making it suitable for desks, bedside tables, or even as a unique night light. The best part is that you can easily change your written message by simply wiping the screen clean and starting fresh.
Get ready to shine a neon spotlight on your words and make a statement that truly stands out!
Read More
More From Accessories
Out of Stock

Easy A Hair and Body Glitter

5 Options Available

Out of Stock

Out of Stock

Happy Birthday Bracelet

Out of Stock

Out of Stock

CHARM IT! Charm Confetti Cake

Out of Stock