Let's Celebrate Together!!!
Learn All About Birthday Buckets & Birthday Parties Below!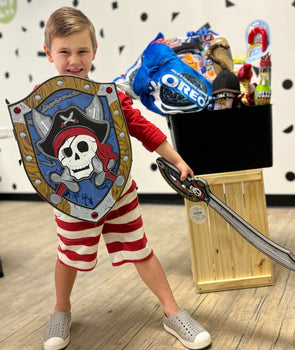 birthday buckets
Birthday Buckets are a great help for friends and family who want to find the perfect gift but may not know what the child loves or what they already have. Just bring your kiddo in and let them fill a bucket or start your Birthday Bucket online by clicking the link below.
If you need to buy a birthday gift, this is also a great spot to find a kiddos registry and purchase that perfect gift! We will wrap it up for you and make it party ready!
Learn More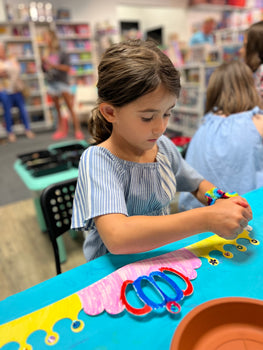 birthday parties
We are hosting birthday parties again and we couldn't be more excited! We promise your kiddos and their guests will love a K&J Birthday Party. Click below to learn more.
Learn More