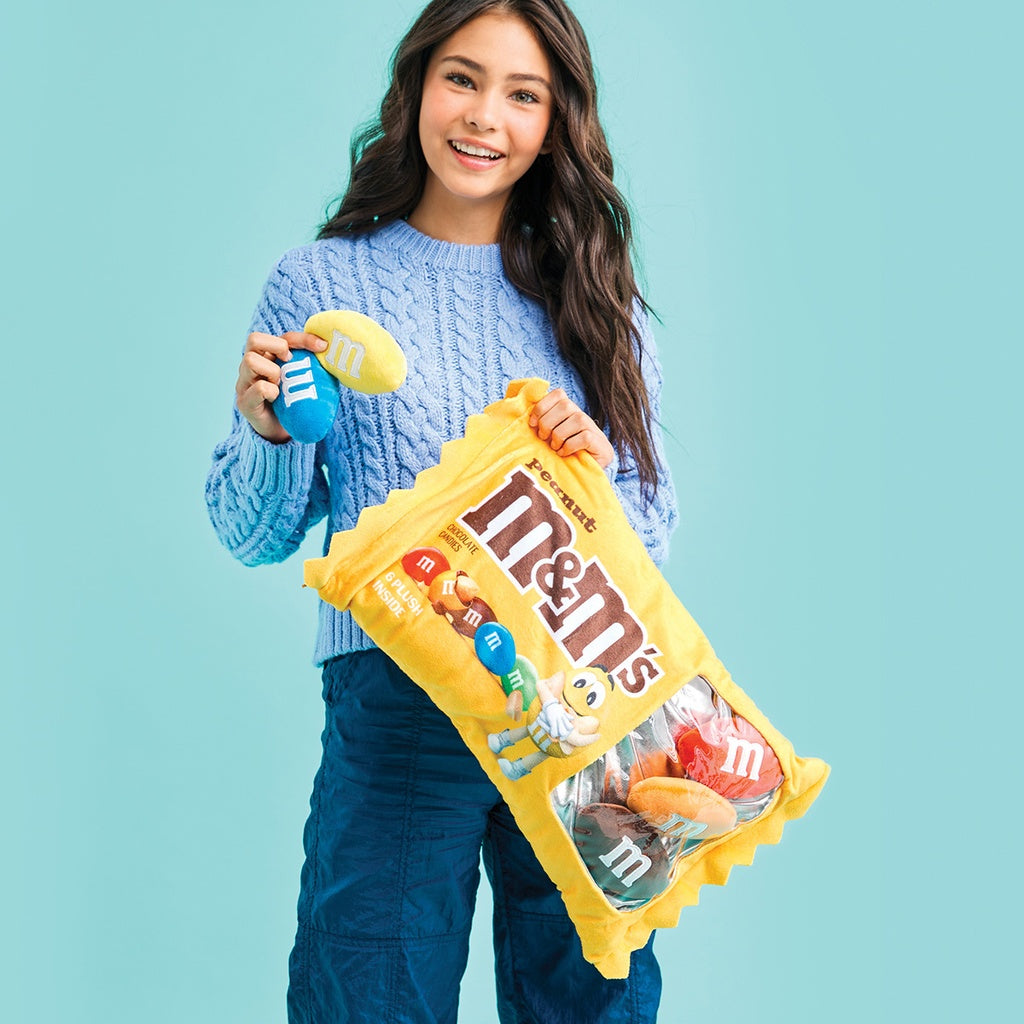 Plush
Peanut M&M Fleece Pillow
There's always room for one more fun, bright, cool, crazy throw pillow - especially when it's as fun as this big 'bag' of Peanut M&Ms

This full-color, fleece pillow is comprised of a fleece zipper closure bag with a clear window in the front to show the five smiling iced cookie mini pillows inside

Best of all, this pillow pack isn't just a joy to look at - these softies are filled with 100% polyester fiberfill so they are never lumpy or bumpy!!

The perfect combination of colorful fun, to-die-for design, quintessential quality and cozy comfort - just what you expect from iscream!

Sizeable pillow measures 16.5" high x 8.5" wide x 4.5" and features embroidered accents.
Read More
More From For Their Room
Out of Stock

Rainbow Slow Rise Pillow

Out of Stock

Out of Stock

Skittles Fleece Pillow

Out of Stock

Out of Stock

M&M Fleece Pillow

Out of Stock

Out of Stock

Oreo Cookies Fleece Pillow

Out of Stock

Out of Stock

Magical Friends Pillow Purse Plush

Out of Stock

Out of Stock

Corgicorn Fleece Plush

Out of Stock

Out of Stock

Sports Mini Plush

4 Options Available

Out of Stock

Out of Stock

Pepper The Pizza Dino Plush

Out of Stock

Out of Stock

Sour Patch Kids Fleece Pillow

Out of Stock

Out of Stock

Peppy Pizza Furry Plush

Out of Stock