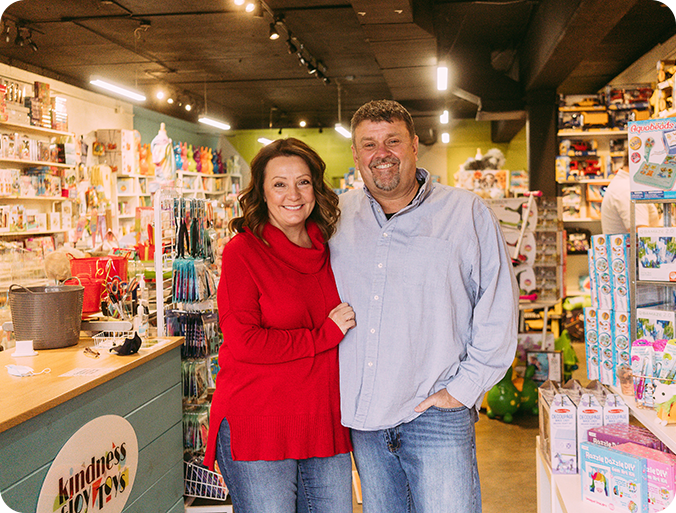 Our Story
In early 2021, we became the new owners of Kindness & Joy Toys! 
We quickly fell in love with Kindness & Joy Toys and all that it represents in our community. We have seen what a special place it is for so many people in Northwest Arkansas. It is not just a store within four walls, but a community that spreads across NWA and we feel so blessed to be a part of it!
On May 4th of 2022, we moved to a bigger location that provides us dedicated space for more parties and events!  We're still that same local shop around the corner, but now we can host so many more fun things for your kiddos!
Darryl was born and raised in Poplar Bluff, MO, moved to Fayetteville in 1988, and fell in love with NWA. April was born and raised in NWA and never left. We are a blended family with four adult married children. Alan and Cassie Spencer, Rachel and Jacob Jordan, Cory and Brittany Spencer and Hannah and Ryan Pitts. We are also very proud grandparents of 2-year-old twins Warner and Tenley Spencer, and we have two more grandbabies on the way! We both love the family-friendly atmosphere of Fayetteville and hope to never leave the area!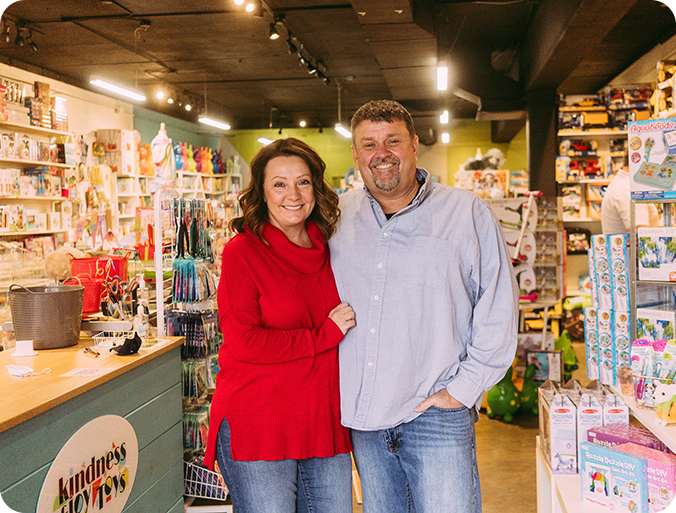 meet April & darryl
The Spencer's love spending time with their family.
Razorback Games. Backyard Cookouts.
Investing in their Community. Delivery from Dominos.