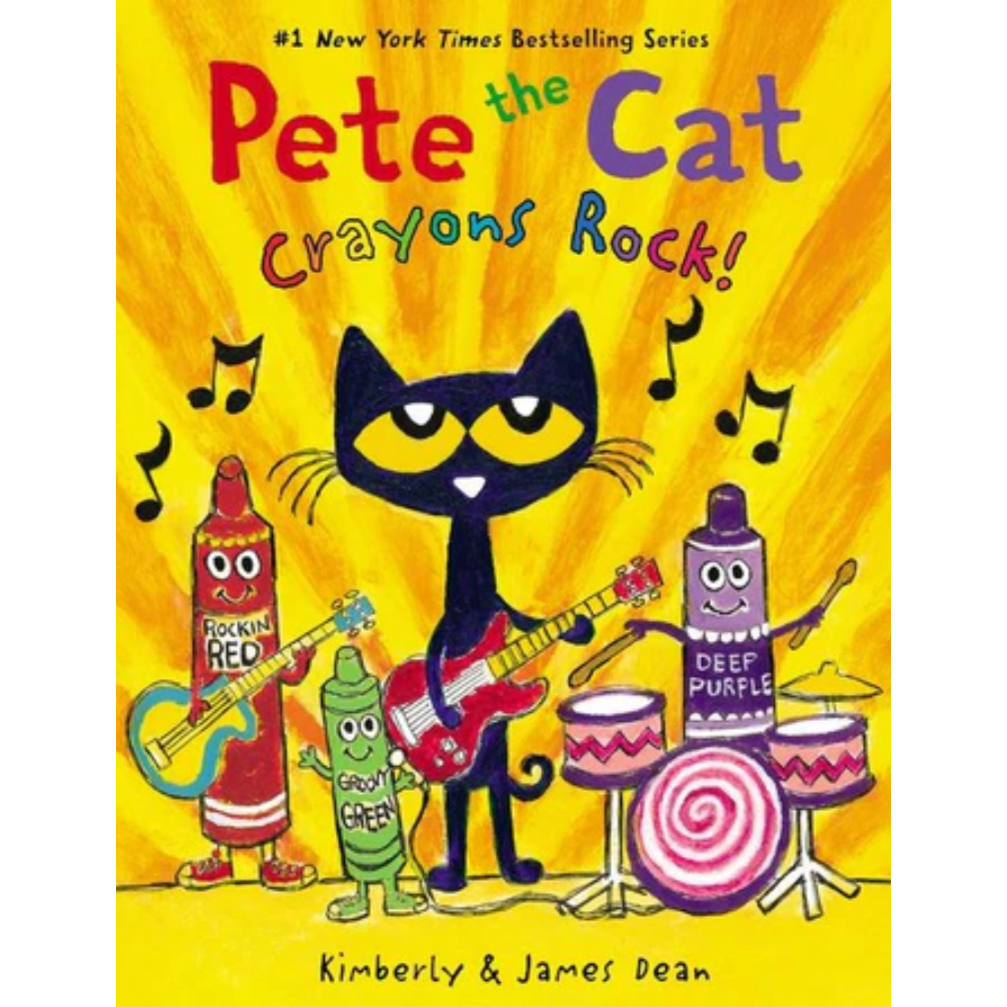 Picture Books
Pete the Cat: Crayons Rock!
From rockin' red to cool cat blue, with a box of crayons there's nothing Pete can't do!
Pete uses his groovy crayons to draw lots of things, and for the first time ever, he's drawing his pals. But when Pete shows his artwork to his friends, they don't react the way he expected them to.

Will Pete put his favorite crayons down or find a way to turn it all around? Not to worry! Pete learns there are no mistakes when it comes to art—art comes from the heart!

Get artsy with everyone's favorite blue cat in this groovy picture book that adds a creative touch to the importance of great friends and never giving up. Fans of Pete the Cat will love watching him take his positive outlook and transform something ordinary into an awesome masterpiece! 
Read More
More From Games, Puzzles, & Books
Out of Stock

Super Mario Blow Up! Shaky Tower

Out of Stock

Out of Stock

Picture Charades

Out of Stock

Out of Stock

Super Mario Piranha Plant Escape!

Out of Stock