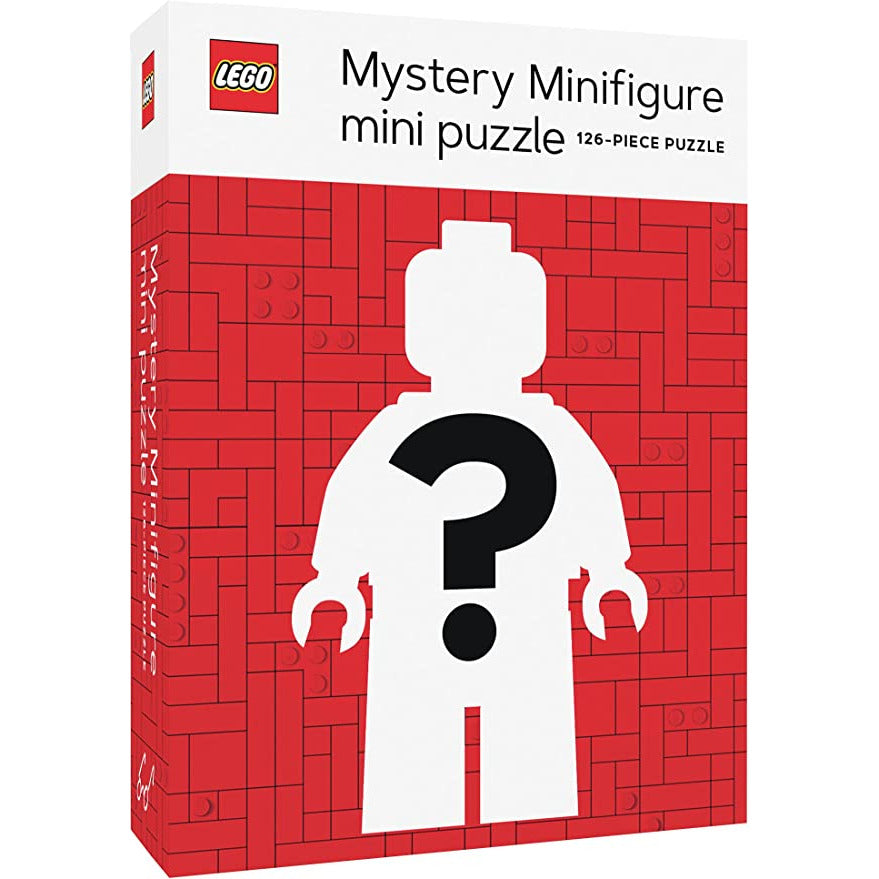 Puzzles
Lego Mystery Minifigure Puzzle
SURPRISE PUZZLE IN EACH BOX: You will randomly receive 1 of 6 minifigure mini puzzles.

6 PUZZLES TO COLLECT: Puzzle images include 6 fan favorites minifigures (Flower Pot Girl, Hot Dog Man, Unicorn Girl, and Shark Suit Guy) and 2 additional mystery minifigures not revealed on the packaging! Collect them all.

FUN UNBOXING EXPERIENCE: Open the box to reveal your minifigure puzzle! Use the clues on the packaging and on the puzzle pieces themselves to figure out which design you are building. This puzzle is perfect for fans of blind bag collectibles-there is so much fun in the reveal!

A PERFECT GIFT FOR THE LEGO FAN WHO HAS IT ALL: The mini size and clever concept make for the perfect little present for LEGO fans-from holidays to birthdays, gift exchanges to Easter baskets.

A NEW WAY TO PLAY: These puzzles feature fan favorites from LEGO Collectible Minifigures line, now in its 21st series. Did you miss a limited edition Collectible Minifigure in-store? Find it again in puzzle form.

GREAT ACTIVITY AT HOME: This challenging puzzle is great at-home fun for a game night or get-together. Did you solve the mystery? Pass it to a friend to try! Or buy two and race to see who completes the mystery image first.

INCLUDES: 126 puzzle pieces, 6 x 9 inch puzzle when built, 4 x 5 x 2 inch box.
Read More
More From Games, Puzzles, & Books
Out of Stock

Super Mario Blow Up! Shaky Tower

Out of Stock

Out of Stock

Picture Charades

Out of Stock

Out of Stock

Super Mario Piranha Plant Escape!

Out of Stock