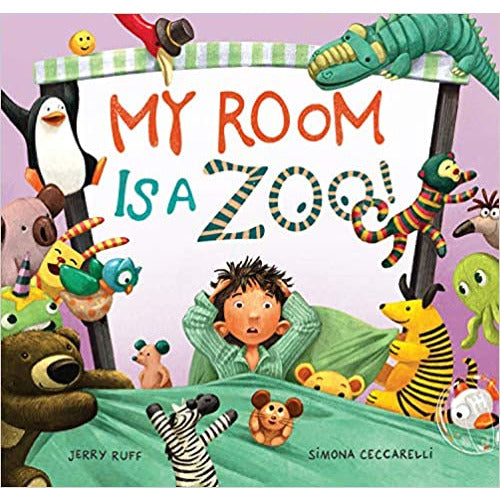 Picture Books
My Room is a Zoo!
Bedtime Delay Tactics ... from A to Z!
A young boy is kept awake by his toy animals (26 of them, from A to Z) who employ all the bedtime delay tactics they can muster.
Armadillo takes his pillow; Crocodile wants a drink; Narwhal needs to brush his tooth; Owl and Possum argue about the lights.
Zebra hides under the bed. Finally, the boy steps up and puts a stop to the animals' shenanigans so he can get some sleep. Written in humorous rhyming verse by debut picture book author Jerry Ruff and brought to life by Simona Ceccarelli's whimsical illustrations, this book is a fun bedtime read that kids will ask for again and again.
Read More
More From Games, Puzzles, & Books
Out of Stock

Super Mario Blow Up! Shaky Tower

Out of Stock

Out of Stock

Picture Charades

Out of Stock

Out of Stock

Super Mario Piranha Plant Escape!

Out of Stock