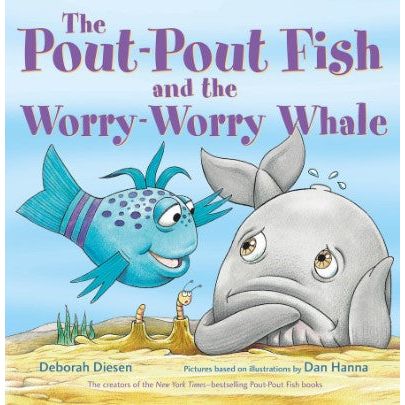 Picture Books
The Pout-Pout Fish and the Worry-Worry Whale
Mr. Fish helps his friend Willa Whale overcome her social anxiety in the next installment of the

 

New York Times–bestselling Pout-Pout Fish series from Deborah Diesen and Dan Hanna.

Willa Whale is full of worries! Will the party be too loud?
Will she find someone to talk to? Will she get lost in the crowd?
Mr. Fish is Willa's friend, and he'd like to help her out.
Can some of his suggestions help Willa with her doubt?
Swim along with the Pout-Pout Fish and Willa Whale as they explore the world of worry. Together, they might just learn that when worry swims inside us, there are things that we can do!
Read More
More From Games, Puzzles, & Books
Out of Stock

Super Mario Blow Up! Shaky Tower

Out of Stock

Out of Stock

Picture Charades

Out of Stock

Out of Stock

Super Mario Piranha Plant Escape!

Out of Stock