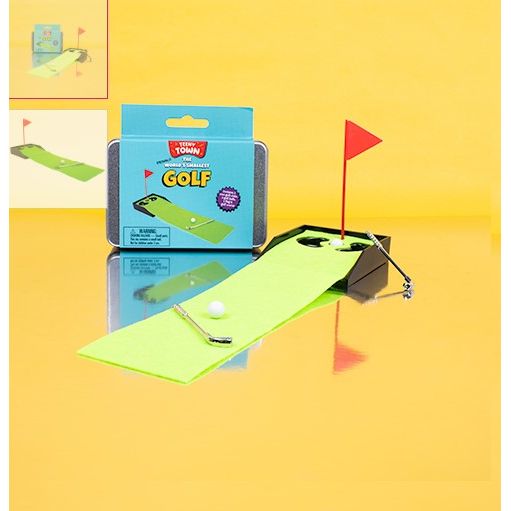 Stocking Stuffers
Teeny Town Golf
Tee up and get ready for a hole-in-one with Teeny Town Golf! This miniature golf set allows you to enjoy the excitement of the fairway in a compact and novelty format. Set up the tiny obstacles and navigate your way through the challenging holes using the included mini golf putter and ball.
Test your skills and aim for precision as you try to sink the perfect shot. Whether you're playing on your desk, in the backyard, or even during a coffee break, Teeny Town Golf guarantees endless fun and a chance to improve your mini golf prowess.
Challenge yourself to a solo round and experience the joy of miniature golf wherever you go!
Read More
More From Novelty
Out of Stock

Mini Lite Brite

Out of Stock

Out of Stock

Fart In A Can

Out of Stock

Out of Stock

Out of Stock

Sparkling Rainbow Baton

Out of Stock

Out of Stock

Multi Voice Changer

Out of Stock