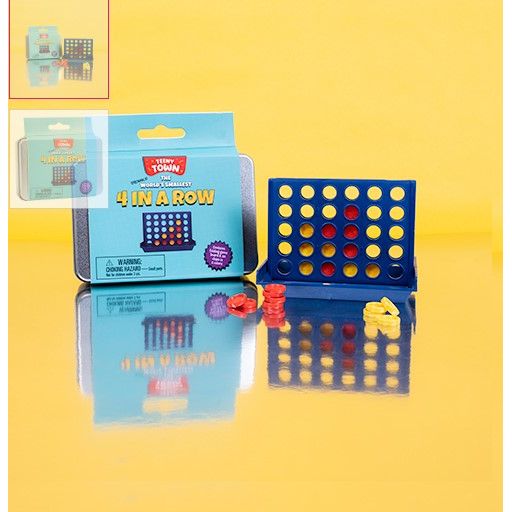 Stocking Stuffers
Teeny Town 4 in a Row
Engage in a battle of wits and strategy with Teeny Town 4 in a Row! This miniature version of the classic game provides big fun in a tiny package.
The objective is simple: be the first player to connect four of your colored discs in a row, either horizontally, vertically, or diagonally. Take turns dropping your miniature discs into the compact grid and outsmart your opponent to claim victory. Compact and travel-friendly, Teeny Town 4 in a Row is perfect for bringing along on trips or playing during cozy gatherings.
Will you be the master of strategy and come out on top? Find out with Teeny Town 4 in a Row!
Read More
More From Novelty
Out of Stock

Mini Lite Brite

Out of Stock

Out of Stock

Fart In A Can

Out of Stock

Out of Stock

Out of Stock

Sparkling Rainbow Baton

Out of Stock

Out of Stock

Multi Voice Changer

Out of Stock