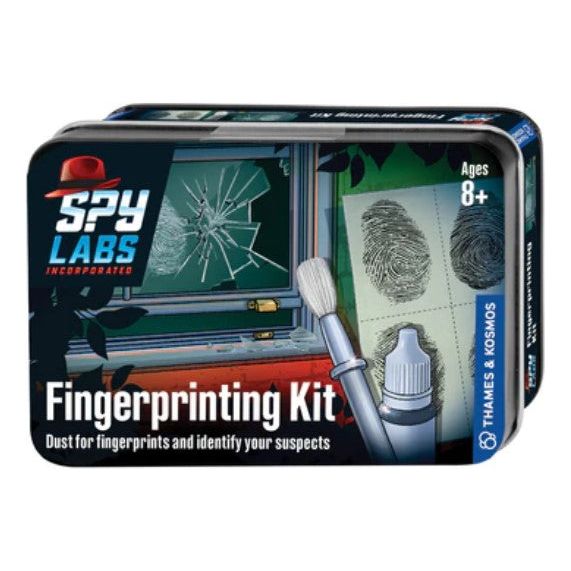 Spy Labs: Fingerprinting Kit
As a detective, you need the right equipment for your investigations, including tools to find, recover, and identify fingerprints.
To use fingerprint evidence, the prints need to be made visible, collected, and analyzed. In this kit, you will find everything you need to develop and lift a fingerprint, just like a real detective.
Dust for fingerprints and identify your suspects

Essential tool for aspiring spies and sleuths

Use the black powder to dust for fingerprints on surfaces, then lift and save the prints with included clear stickers

Learn how to identify fingerprints

100% safe, non-toxic powder

Packed in durable metal tin
Read More