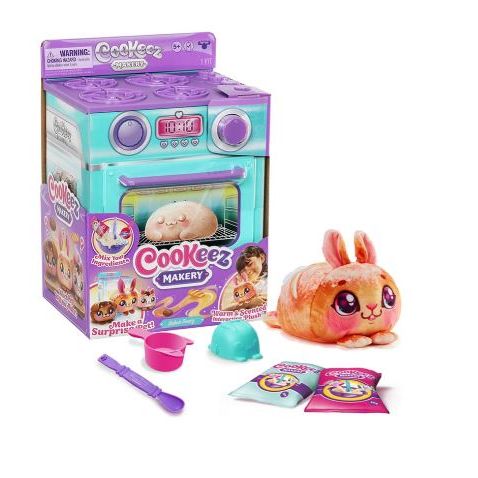 Pretend Play
Cookeez Makery
Cookeez Makery will amaze you and your child when they bake a surprise plush best friend! As they open the oven door, they will discover their own warm and scented interactive plush friend in the shape of a yummy-smelling treat! The Cookeez Makery Oven has everything children need to mix and make a Surprise Bake!
Please note: Local sales only at this point, no shipping.
There's a chance of making a puppy, kitten, or bunny! First, they combine the ingredients. Then, kids can add adorable features using the dough mold and included tools. Then pop it in the oven and shut the door.
In 90 seconds, kids will hear a "ding!" It's time to open the oven and meet a new friend. Wow! A warm and deliciously scented plush toy that's interactive to play with! Which Treatz will they make? There are six Treatz to discover!
There are (6) six scented plush Treatz to create throughout the Baked Treatz and Cinnamon Treatz oven playsets.
Children can repeat the process again and again.
Cookeez Makery plush is interactive with sound and reactions.
The plush will warm up when you squeeze them. 
Suitable for ages (5) and up.
Read More