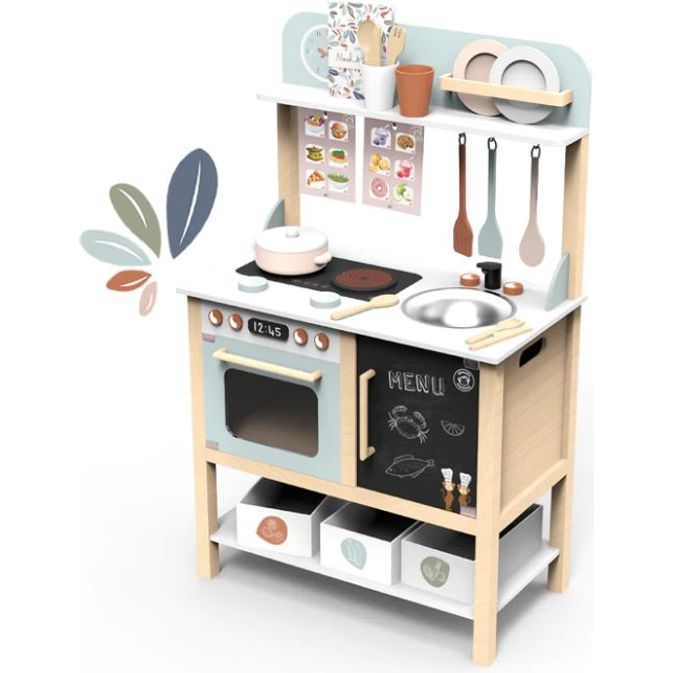 Wooden Toys
Kitchen Party
Because role-playing has always been little one's favorite game, this adorable wooden toy kitchen set is close to the life scene.
Children become little Chefs and pretend to cook food like adults, using their imaganation, developing hands-on ability but also social skills.
It comes with 20 colorful accessories, such as stovetop, oven, sink, alarm clock, cups, saucer, plates, menus, just to name a few. Enjoy endless interactive moments and Bon Appetit!
This toy is crafted from sustainably sourced wood from FSC® certified forests. Presented in a beautiful gift box.
Read More
More From In The Kitchen
Out of Stock

Checkout Register

Out of Stock

Out of Stock

Perfect Popsicles Playset

Out of Stock

Out of Stock

Pretendables - Cinnamon Roll Set

Out of Stock

Out of Stock

Rainbow Fairy Tin Tea Set

Out of Stock

Out of Stock

Story Magic Tea Party Playset

Out of Stock