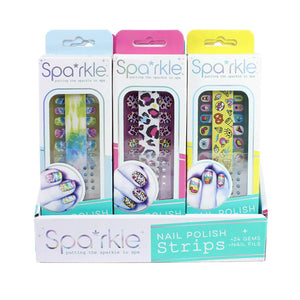 Just apply real nail polish strips to fingernails to have cool intricate designs instantly- so easy! 
Includes 12 Nail Polish Stickers, 24 Gem Stickers, Printed Nail File and instructions.
3 styles to choose from - each sold separately. Spa*rkle products contain ingredients that are not tested or derived from animals. It's spa and beauty for tweens, elevated.