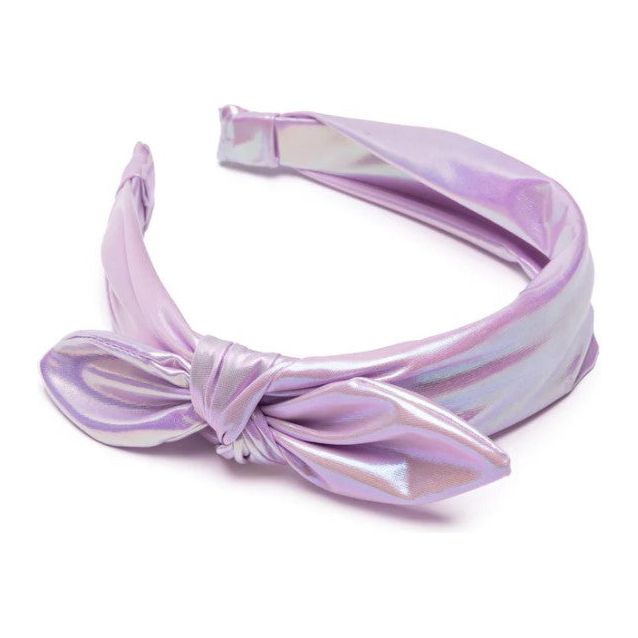 Jewlery
Iridescent Metallic Headband
Introducing our exquisite Lilac Iridescent Metallic Headband, a perfect accessory that effortlessly combines elegance with a touch of whimsy. 
The lilac hue of the headband radiates an aura of enchantment, capturing the essence of ethereal beauty. 
The iridescent fabric adds a mesmerizing shimmer that dances with the light, creating a captivating effect that is sure to turn heads wherever you go. The metallic sheen further enhances its allure, exuding a modern and sophisticated charm. 
It is finished with a beautiful bow and is perfect for adding some flair to your outfit!
Read More
More From Accessories
Out of Stock

Easy A Hair and Body Glitter

5 Options Available

Out of Stock

Out of Stock

Bitty Bogg Bag

Regular price

$0.00

$54.99

4 Options Available

Out of Stock

Out of Stock

Happy Birthday Bracelet

Out of Stock