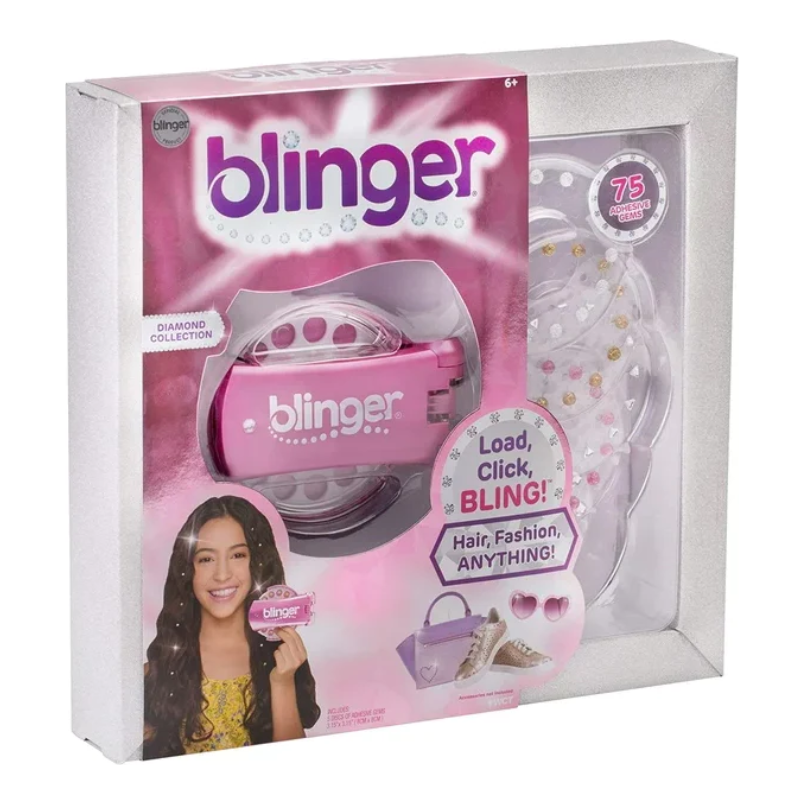 Trending Toys
Blinger Dreams Starter Kit
 blinger® is the Styling Tool that allows you to instantly add Sparkle to your hair and accessories.  Load, Click, BLING - Hair, Fashion, ANYTHING.
PRODUCT FEATURES
Whether you're blinging your hair, fashions or accessories, these gems stay on all day until you easily brush them out or peel them off!
It's totally safe and easy to use.
The adhesive works with all hair types and sticks to most materials.
You can add sparkle to everything, everywhere!
Read More
More From Accessories
Out of Stock

Easy A Hair and Body Glitter

5 Options Available

Out of Stock

Out of Stock

Happy Birthday Bracelet

Out of Stock

Out of Stock

CHARM IT! Charm Confetti Cake

Out of Stock