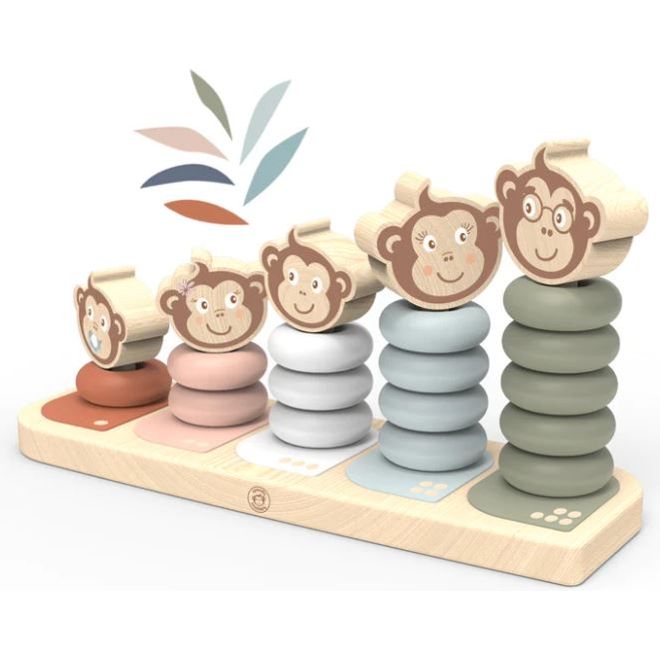 Wooden Toys
Monkey Family Stacker
Come to build and play with our happy monkey family!
It features five cute stackable monkeys with distinctive features to identify the father, mother, brother, sister and baby. Each of the stacking poles is secured.
Your little one will learn to assemble and count with different sizes and colors.
Ideal for developing creativity and dexterity.
This toy is crafted from sustainably sourced wood from FSC® certified forests. 
Read More
More From Early Learning
Out of Stock

Egg Cha Cha

4 Options Available

Out of Stock

Out of Stock

Flow 'N' Fill Spout

Out of Stock

Out of Stock

Atom Teether Toy

2 Options Available

Out of Stock

Out of Stock

Tonies - Encanto

Out of Stock

Out of Stock

Tonies - The Little Mermaid

Out of Stock

Out of Stock

Bath Book

5 Options Available

Out of Stock