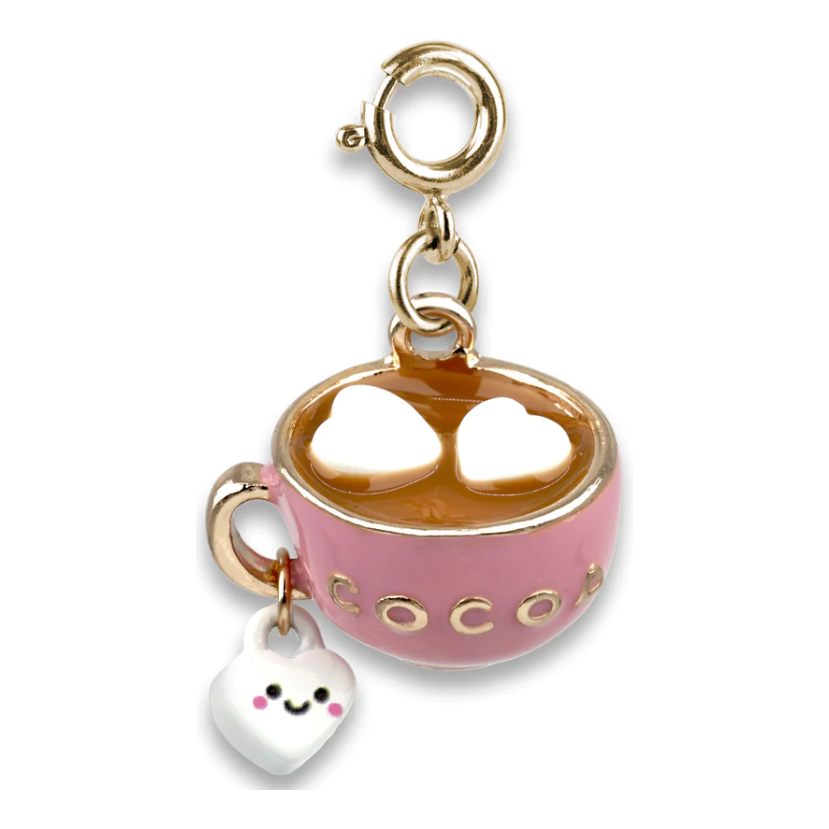 Charm It
CHARM IT! Charm Gold Hot Cocoa
This heart-melting Gold Hot Cocoa charm complete with heart-shaped marshmallows may cause a case of the warm and fuzzies!
Add this charm to any CHARM IT! bracelet or necklace and customize her collection!
features & materials:
Enamel, Base Metal 
WARNING: Choking Hazard - Small parts. Not for children under 3 years.
Read More
More From Accessories
Out of Stock

Easy A Hair and Body Glitter

5 Options Available

Out of Stock

Out of Stock

Happy Birthday Bracelet

Out of Stock

Out of Stock

CHARM IT! Charm Confetti Cake

Out of Stock