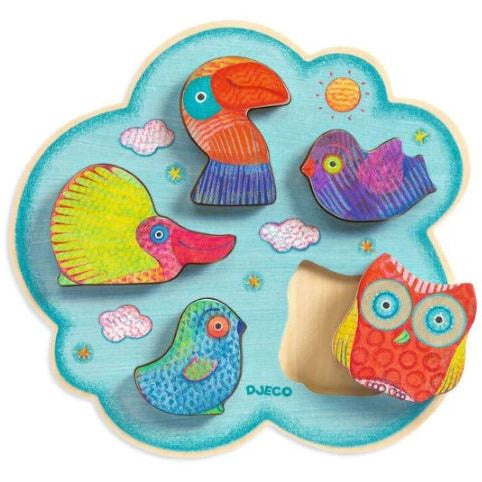 Puzzles
Wooden Puzzle Toucanco
A stunning five-piece wooden puzzle with pretty birds found in the clouds. This puzzle features wooden pieces and a cloud base. The design features;
A bird-themed jigsaw puzzle.
A pretty printed cloud-shaped base with 5 wooden birds to slot into place.
Sturdy, easy-handle wooden pieces.
Great for assisting in the development of fine motor skills.
The birds stand up on their own and can be stacked on top of each other for another play aspect.
A colourful, premium, easy-store box.
Product is constructed from: FSC® certified wood.
Read More
More From Games, Puzzles, & Books
Out of Stock

Super Mario Blow Up! Shaky Tower

Out of Stock

Out of Stock

Picture Charades

Out of Stock

Out of Stock

Super Mario Piranha Plant Escape!

Out of Stock