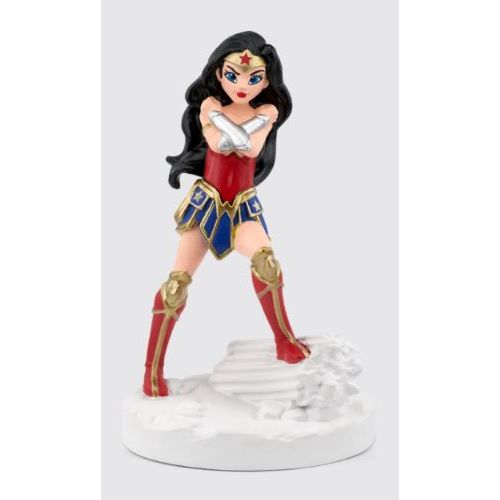 Tonies
Tonies - Wonder Woman
Tracklist:
Stories:
1. Young Diana
2. Ares
3. Wonder Woman Training
4. The Cheetah
5. Wonder Woman Quiz
6. Medusa
7. Circe
Total Run Time: 63 minutes

Description:
With stories including Young Diana, Wonder Woman Training and Medusa, Wonder Woman makes a great travel companion, a fierce bedtime story protector and a perfect play time DC Super Hero.
Justice League, watch out!
Read More
More From Early Learning
Out of Stock

Egg Cha Cha

4 Options Available

Out of Stock

Out of Stock

Flow 'N' Fill Spout

Out of Stock

Out of Stock

Atom Teether Toy

2 Options Available

Out of Stock

Out of Stock

Tonies - The Little Mermaid

Out of Stock

Out of Stock

Bath Book

5 Options Available

Out of Stock