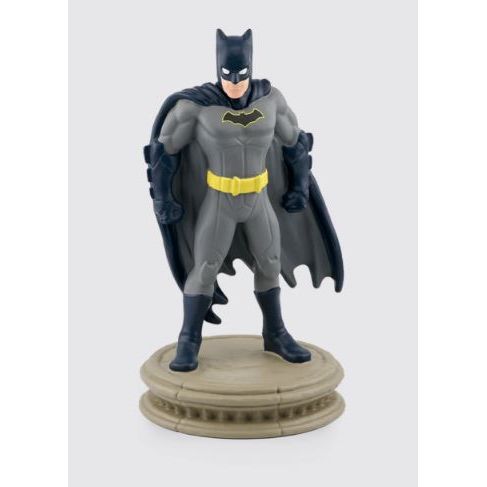 Tonies
Tonies - Batman
Tracklist:
Stories:
1. Penguin
2. Clayface
3. Harley Quinn
4. Batman Training
5. Poison Ivy
6. Batmobile Training
7. Batman Quiz
8. The Riddler
Total Run Time: 68 minutes

Description:
Perfect for little superheroes, this Tonie makes a great play time partner, an essential caped travel companion, and a brilliant bedtime guardian.

With stories including The Penguin, Harley Quinn, Poison Ivy, Batmobile Training and The Riddler, Batman's Super-Villians also make more than a flying visit. After all, Batman wouldn't be Batman without the criminals of Gotham City to hunt down.
Read More
More From Early Learning
Out of Stock

Egg Cha Cha

4 Options Available

Out of Stock

Out of Stock

Flow 'N' Fill Spout

Out of Stock

Out of Stock

Atom Teether Toy

2 Options Available

Out of Stock

Out of Stock

Tonies - Encanto

Out of Stock

Out of Stock

Tonies - The Little Mermaid

Out of Stock

Out of Stock

Bath Book

5 Options Available

Out of Stock