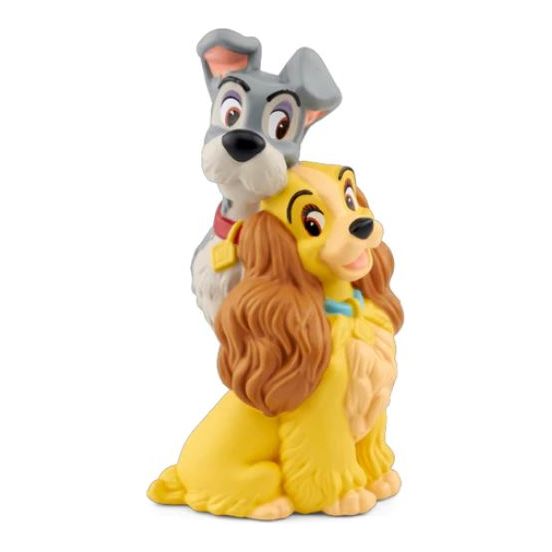 Tonies
Tonies - Disney Lady and the Tramp
Pampered in a life of luxury, Lady, a cute little cocker spaniel, sees her world
turned upside down when her loving owners have their first baby. When Aunt
Sarah moves in with her devious felines to baby-sit, Lady finds herself being
fitted for a muzzle! In her bid for freedom, Lady runs away from her owners
and meets a charming dog-about-town named Tramp, unaware that an
unlikely romance is about to form.
Run time: approx 47 minutes
Read More
More From Early Learning
Out of Stock

Egg Cha Cha

4 Options Available

Out of Stock

Out of Stock

Flow 'N' Fill Spout

Out of Stock

Out of Stock

Atom Teether Toy

2 Options Available

Out of Stock

Out of Stock

Tonies - The Little Mermaid

Out of Stock

Out of Stock

Bath Book

5 Options Available

Out of Stock