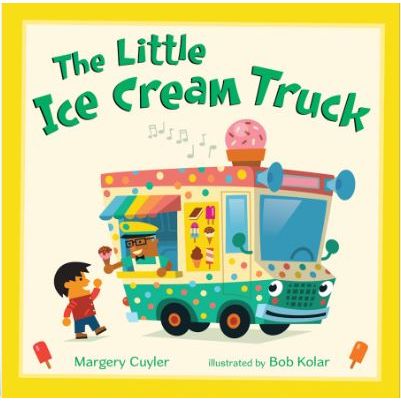 Picture Books
The Little Ice Cream Truck
The Little Ice Cream Truck is loaded up with tasty treats in this new addition to ever-popular

 

The Little Dump Truck,

 

The Little School Bus

 

and

 

The Little Fire Truck

 

series.
Join the little ice cream truck and its cheerful driver, Sue, as they trot all over their diverse town to deliver everyone's favorite flavor of ice cream on a hot sunny day. With little ice cream truck's jingly tune and pitstops at a birthday party, a park, and the zoo, this is a joyful new installment in the Little Vehicle series, which focuses on the many daily tasks of working trucks.
Read More
More From Games, Puzzles, & Books
Out of Stock

Super Mario Blow Up! Shaky Tower

Out of Stock

Out of Stock

Picture Charades

Out of Stock

Out of Stock

Super Mario Piranha Plant Escape!

Out of Stock