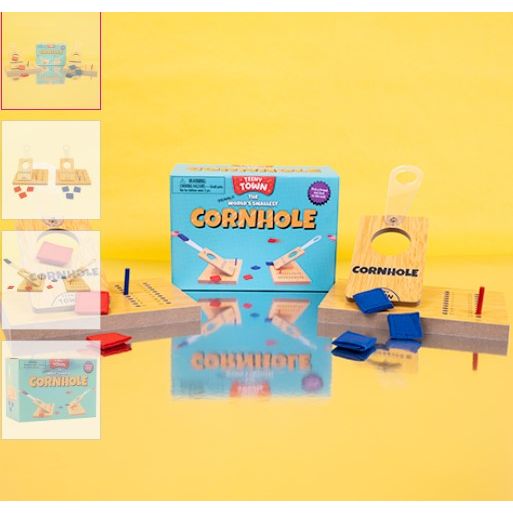 Stocking Stuffers
Teeny Town Cornhole
 Enjoy a miniature version of the popular outdoor game with Teeny Town Cornhole Toss! This compact set includes three red and three blue mini bean bags, allowing you to engage in a friendly competition anytime, anywhere.
Test your aim and accuracy by tossing the mini bean bags into the tiny cornhole boards. Whether you're playing at home or taking the game on the go, Teeny Town Cornhole Toss offers endless entertainment for family gatherings, picnics, or even office breaks.
Gather your friends and show off your tossing skills with this pint-sized version of the classic outdoor game. Get ready to experience big fun with a little twist!
Read More
More From Novelty
Out of Stock

Mini Lite Brite

Out of Stock

Out of Stock

Mudpuppy Kaleidoscope

6 Options Available

Out of Stock

Out of Stock

Fart In A Can

Out of Stock

Out of Stock

Out of Stock

Sparkling Rainbow Baton

Out of Stock

Out of Stock

Out of Stock

Multi Voice Changer

Out of Stock