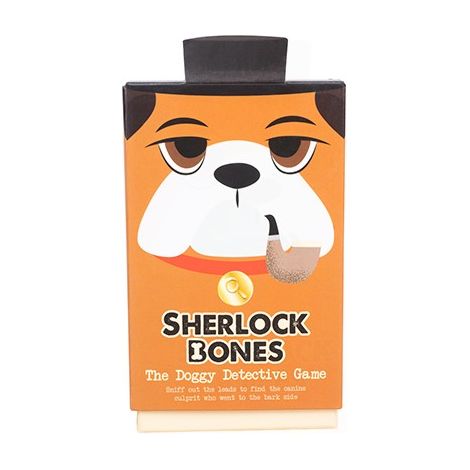 Games, Puzzles, & Books
Sherlock Bones
 Sherlock Bones is the ultimate whodunit game for dog lovers! Get ready to put your detective skills to the test as you solve a mystery in the canine world. Unravel mysteries using clues, strategy, and deductive reasoning. You'll need to use your wit and intuition to figure out which of the nine Dogs committed the crime!
Sherlock Bones offers a fun and engaging experience for players of all ages. The game is easy to learn and features colorful, dog-themed artwork that is sure to delight both kids and adults. With nine Dogs, Crimes, Places, and Motives, each game is different, ensuring a fresh and exciting challenge every time you play.
So, gather your fellow detectives and get ready to solve the mystery of Sherlock Bones. Will you be the one to crack the case and emerge victorious? Only time will tell, so put on your thinking cap and get ready to sniff out the clues in this thrilling game of doggy detective work!
• Cluedo style game
• 9 Dogs
• 9 Crimes
• 9 Places
• 9 Motives
Read More