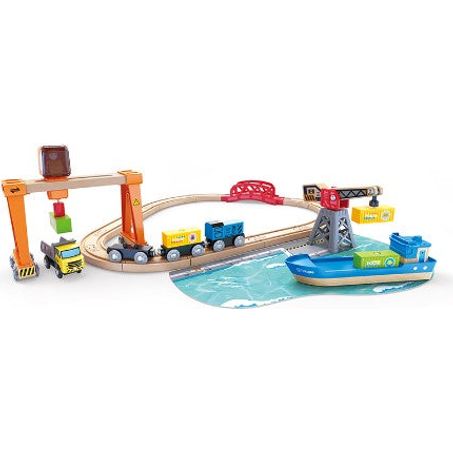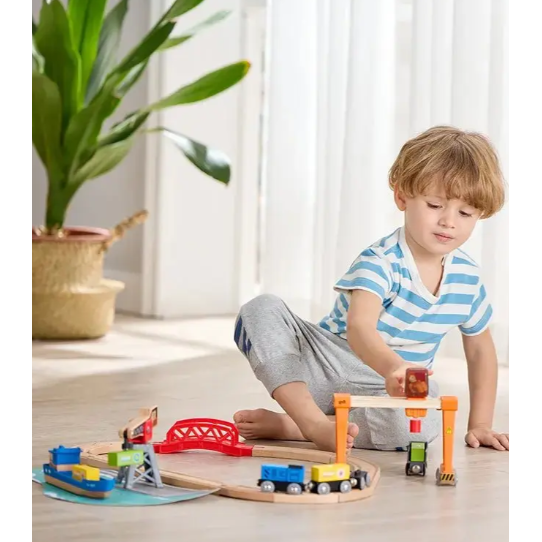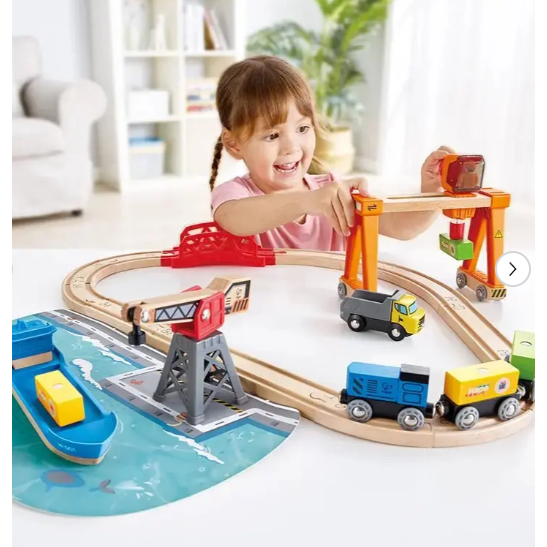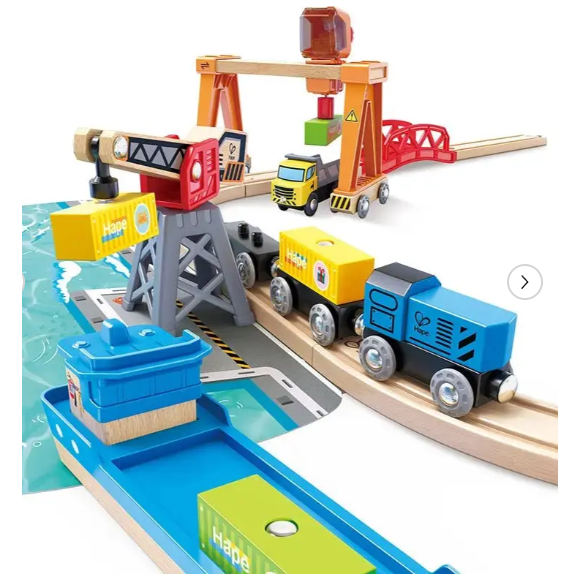 Trains & Race Cars
Lift & Load Harbor Set
Time to unload the cargo that's travelled across the seas. With the Lift & Load Harbour playset your little one will experience all the thrill that happen at the harbor. They'll be able to move the crane to load the all important cargo from ship to train and vice-versa.
It is a great harbor set for children to learn about sea and rail transportation. Includes a gantry crane, a loading crane, six small curved rails, two large curved rails, one six-inch straight rail, one four-inch straight rail, one eight-inch straight rail, one cargo ship, one locomotive, two trailers, one truck, four cargo blocks, one figurine, one bridge and one ocean cardboard.
 The open-ended nature of railway sets means this toy is wonderful for encouraging creativity. Plus Hape's railway sets can all be connected to expand their collections.
Great for developing spatial thinking and fine motor skills as well as improving language and social skills as they play with friends and family. 
Push the gantry crane along the tracks and transport cargo between the train and truck, or use the smaller crane to lift and load the cargo onto the ship.
The ship comes with wheels on the bottom so you can move it around freely.
This set has all sorts of realistic elements to help children to explore the harbor and learn more about the world around them.
Age: 3+ Years
Read More
More From Trains & Race Cars
Out of Stock

Stack & Sort Train

Out of Stock

Out of Stock

Gearhead Stunt Garage

Out of Stock

Out of Stock

Ride On Engine Table

Out of Stock