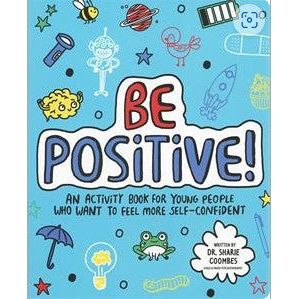 Games, Puzzles, & Books
Be Positive!
Readers use creativity to combat negative feelings and boost self-esteem with the writing, craft, and doodling activities designed to help them feel more self-confident.
Series: Mindful Kids
The age-appropriate exercises and activities are designed to tackle the complex emotions a child faces and help the child to work out how and why they feel that way.
Read More
More From Drawing & Activity
Out of Stock

Unworry Coloring Book

Out of Stock

Out of Stock

Unicorns Sticker Book

Out of Stock

Out of Stock

Unhurry Book

Out of Stock

Out of Stock

Paper Airplanes

Regular price

$0.00

$16.99

Out of Stock

Out of Stock

Paint & Peel Jelly Stickers

Out of Stock

Out of Stock

Mini Bake Shop

Out of Stock

Out of Stock

LEGO Chain Reactions

Regular price

$0.00

$29.99

Out of Stock