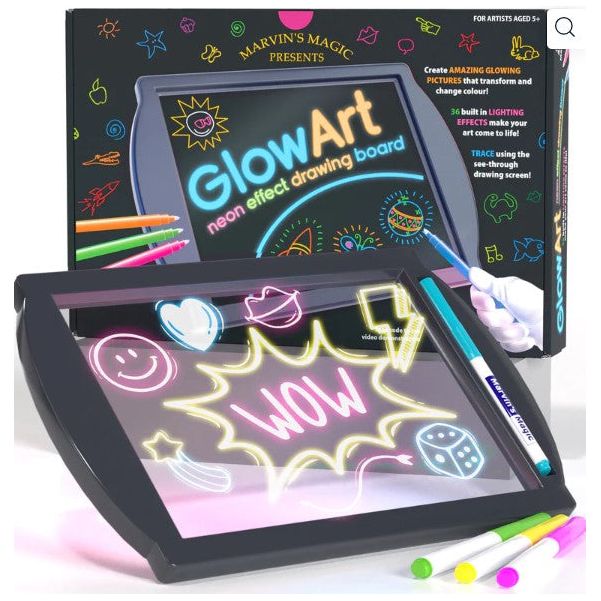 Kits
Marvin's Magic Glow Art
Looking for fun creative activities for kids? This light up drawing board will spark your child's creativity! The drawing easel and 4 florescent art pens offer a fun alternative to regular art kits as it transforms drawings making them glow and light up. So turn out the lights and watch the light board glow!
Change colors by turning out the lights and watching your creations come to life in glowing neon lights! So get creative and make your magic art transform and change colour with amazing 36 magical light effects! The light up board is the perfect size to fit in a travel bag or backpack and therefore allows you to draw on the go.
Sketch or trace using the see-through drawing screen to create fabulous glowing pictures. Easily wipe the board clean and start again...endless possibilities! Ideal for developing artistic skills but can also be used for spelling, maths or reading - making learning fun!
Read More