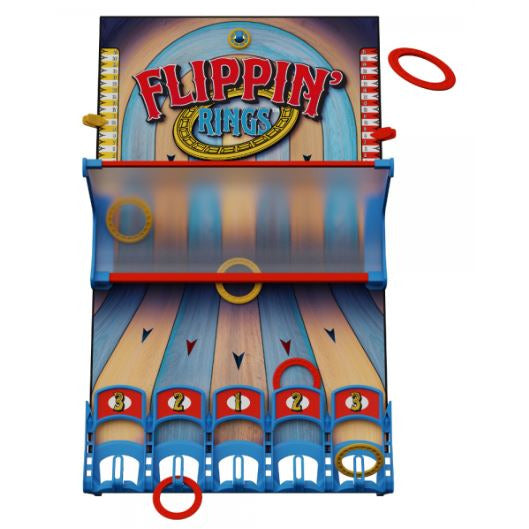 Trending Toys
Flippin' Rings
Welcome to Flippin' Rings™, the ultimate ring toss game for kids! Our innovative wall game is perfect for boys and girls of all ages and provides endless hours of fun.
With Flippin' Rings™, players can test their accuracy and hand-eye coordination as they toss rings onto the wall-mounted target. The colorful, spinning rings add an extra element of excitement as players try to land them on the different point values.
Not only is Flippin' Rings™ a great way to pass the time, but it also helps kids develop important skills such as hand-eye coordination, fine motor skills, and problem-solving. Plus, it's easy to set up and can be played indoors or outdoors.
So why wait? Get Flippin' Rings™ today and let the fun begin!
Read More