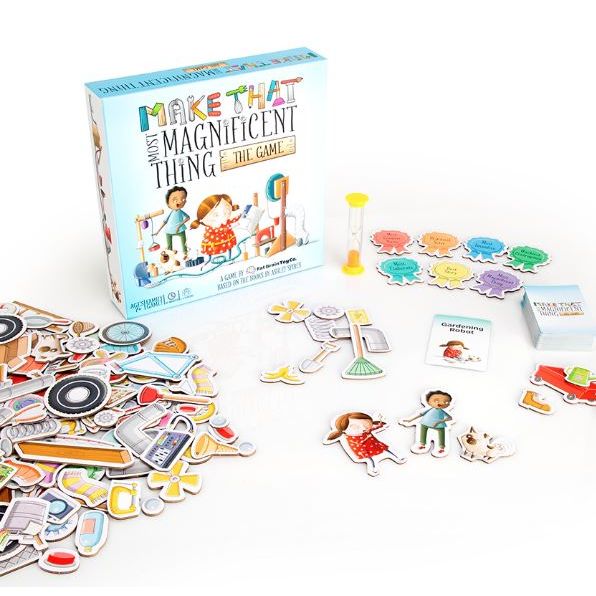 Trending Toys
Make That Most Magnificent Thing Game
Are you a maker of magnificence?
Dump the 200 odds and ends onto the table, draw a prompt card, and flip the timer.
Everyone races to grab what they need to build a device that matches the prompt MAGNIFICENTLY. Then, when the timer is up, everyone gets to explain why their invention is the MOST magnificent.
Some will be smart. Some will be clever. And some will be down-right GENIUS. But one thing's for sure: everyone will have fun!
Get creative together with the inspiring game of Make That Most Magnificent Thing.
Make That Most Magnificent Thing
Game of using objects to create unique, imaginary contraptions
Encourages creativity, critical thinking, communication skills, storytelling, STEM learning
Players use the cutout objects to make devices that match the prompt
Once the time is up, players explain how their devices work
There are no winners or losers - the fun is in the fast-paced creativity!
Includes 60 prompt cards, 200 game pieces, sand timer
Packaged in a sturdy storage box
Quality materials - Exceptional gameplay
Read More