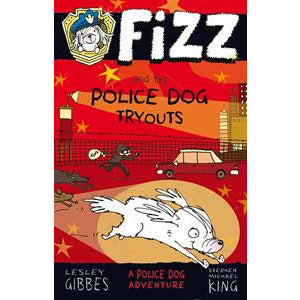 Follow Fizz through his police dog academy tryouts and training to become a dog detective, and on to his first cases.
 
Told in simple but very lively language, with lots of playful repetition, short chapters and Stephen Michael King's quirky cartoon-style illustrations throughout, we think this hilarious and action-packed series is perfect for newly confident readers.
 
In Fizz and the Police Dog Tryouts (Book 1), Fizz longs for adventure and is determined to go to the Police Dog Tryouts and prove that he can do the job. He's brave, clever and super-fast, but Fizz doesn't look like a police dog.