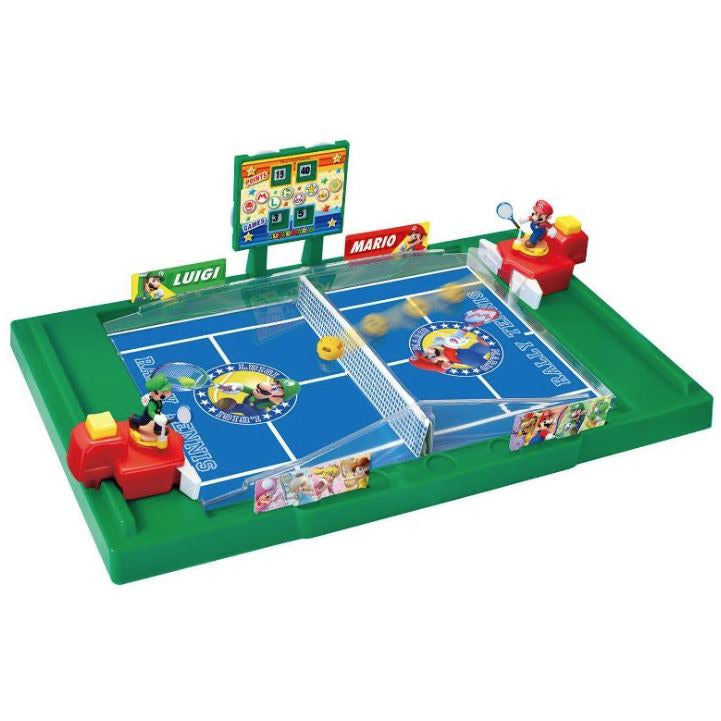 Games, Puzzles, & Books
Super Mario Rally Tennis
Super Mario Tabletop Rally Tennis Sports Action Game from Epoch, Two Player Family Game for Ages 5+
Game includes easy-to-assemble tennis court with 2 Super Mario figures including Mario and Luigi and 2 tennis balls.
Choose your character and place them onto the controller. Use forehand or backhand by sliding the controller along the groove and pressing the trigger to volley and serve!
Manual scoreboard for scorekeeping!
Figures are compatible with other Epoch Super Mario Games including Balancing Games and Blow up! Shaky Tower
Read More