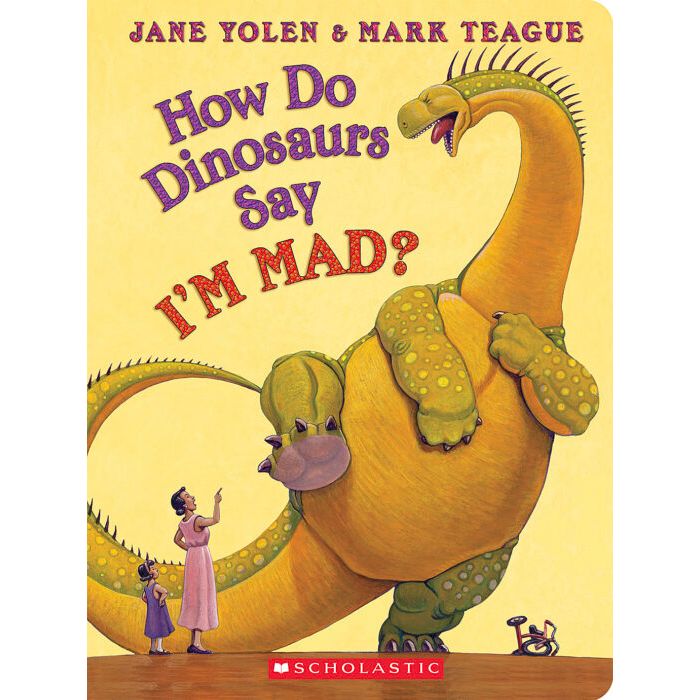 Picture Books
How Do Dinosaurs Say I'm Mad?
When little dinosaurs get angry, they sometimes misbehave. Readers will laugh aloud and relate to all the dinosaur-sized antics, from stomping and yelling to tantrums and meltdowns. But after a dinosaur storms around the house, it's time to calm down. That's when a dinosaur knows to count to ten, clean up the mess... and give big hugs, of course! Mama and Papa don't like outbursts but they always love their children.
The award-winning team of Yolen and Teague have created a fun, engaging book sure to help children handle anger and frustration. Everybody gets mad sometimes. Parents, educators, and children can talk about it.
With the same warmth, charm, and humor in all the bestselling How Do Dinosaurs books, here is the perfect way to say, "I'm sorry -- and I love you." Now in board book, perfect for little hands!
Read More
More From Games, Puzzles, & Books
Out of Stock

Super Mario Blow Up! Shaky Tower

Out of Stock

Out of Stock

Picture Charades

Out of Stock

Out of Stock

Super Mario Piranha Plant Escape!

Out of Stock