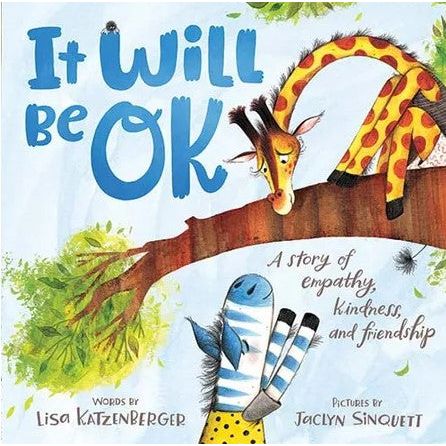 Picture Books
It Will Be Ok
Sometimes the best thing we can do for our loved ones is listen and be present as long as they need us.
Giraffe and Zebra meet every day under their favorite tree to walk to the watering hole. But today, Giraffe isn't there! Where could he be? Zebra spots him hiding in the tree; Giraffe has seen a spider and is scared silly. Zebra patiently talks to Giraffe and does the very best thing: supports Giraffe for as long as Giraffe needs it.
A sweet story about the power of friendship, kindness, and empathy that helps us face our fears no matter how silly they may seem.
Read More
More From Games, Puzzles, & Books
Out of Stock

Super Mario Blow Up! Shaky Tower

Out of Stock

Out of Stock

Picture Charades

Out of Stock

Out of Stock

Super Mario Piranha Plant Escape!

Out of Stock