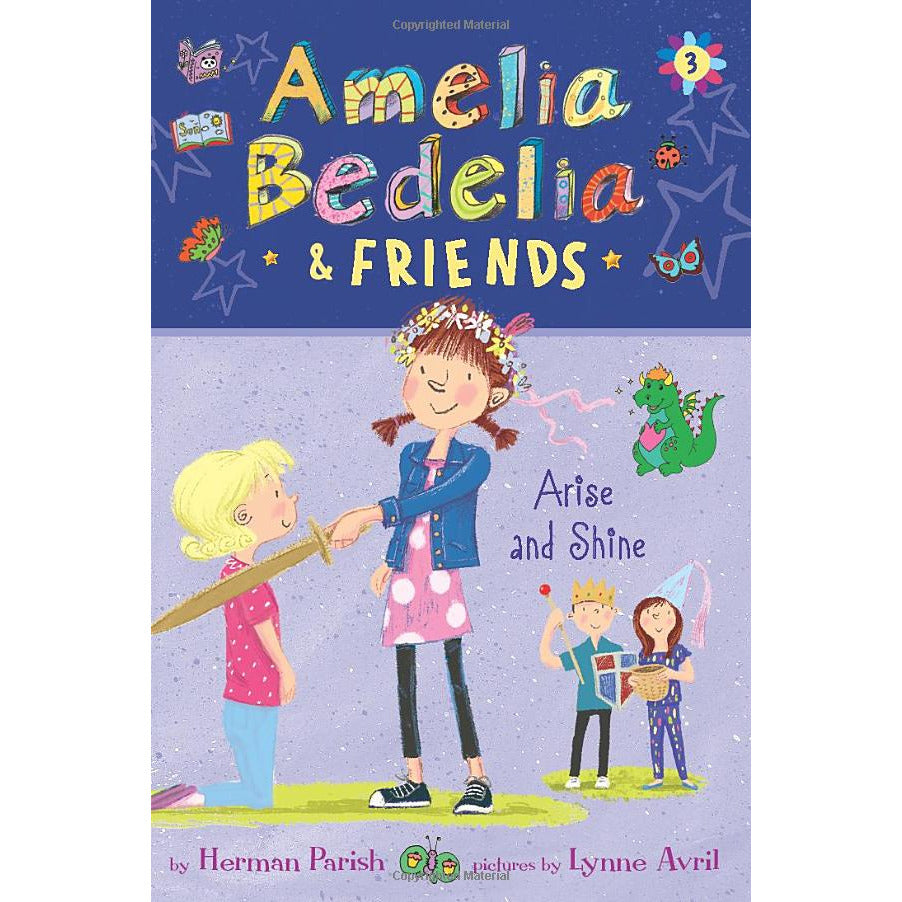 Games, Puzzles, & Books
Amelia Bedelia & Friends #3 Arise and Shine
The third book in the New York Times–bestselling Amelia Bedelia chapter book series featuring young Amelia Bedelia and her friends! 

 It's a piece of cake!
Amelia Bedelia + Good Friends = Superfun Stories to Read and Share
Amelia Bedelia and her friends are studying all about the Middle Ages in school. They're building catapults, creating illuminated manuscripts, and visiting a medieval fair—in costume! Plus, there's a class-wide competition to see who can be the most chivalrous student. Amelia Bedelia really wants to win! But when she discovers that one of her friends is the kindest and most helpful of them all, can she somehow help her friend win the competition?
A funny chapter book series about friendship, perfect for fans of Ivy + Bean and Clementine. The Amelia Bedelia books have sold more than 35 million copies since we first met the iconic character in 1963! Includes "Two Ways to Say It," Amelia Bedelia's guide to the idioms used in the story, and instructions on how to build a catapult. Illustrated in black and white throughout.
Read More