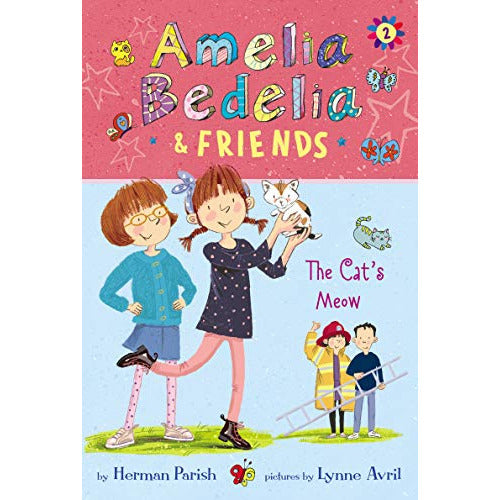 Games, Puzzles, & Books
Amelia Bedelia & Friends #2 The Cat's Meow
The second book in the bestselling Amelia Bedelia chapter book series featuring young Amelia Bedelia and her friends! 
 It's a piece of cake!
Amelia Bedelia + Good Friends = Super Fun Stories to Read and Share
Are Amelia Bedelia and her friends barking up the wrong tree? Recess just got super exciting. Amelia Bedelia and her friends are on the playground when they hear a strange noise coming from a nearby tree. It's a tiny kitten stuck on a high branch! It's up to Amelia Bedelia and her friends to figure out how to rescue the kitten and, once they do, to find the little cat a purr-fect new home!
A funny chapter book series about friendship perfect for fans of Ivy + Bean and Clementine. The Amelia Bedelia books have sold more than 35 million copies since we first met the iconic character in 1963! Includes "Two Ways to Say It," Amelia Bedelia's guide to the idioms used in the story. Illustrated in black and white throughout.
Read More
More From Games, Puzzles, & Books
Out of Stock

Super Mario Blow Up! Shaky Tower

Out of Stock

Out of Stock

Picture Charades

Out of Stock

Out of Stock

Super Mario Piranha Plant Escape!

Out of Stock