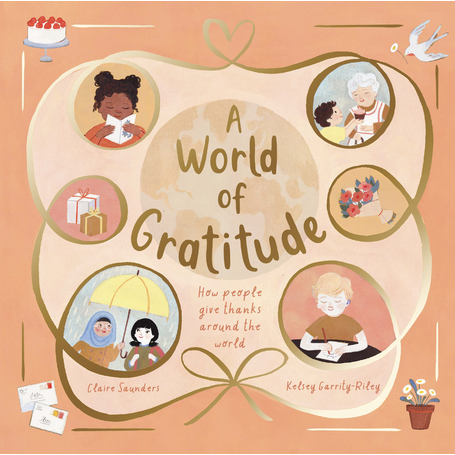 Picture Books
A World of Gratitude
What is gratitude? Why is it important to appreciate things both big and small? Do we all give thanks in the same way?
With this joyful and enriching book, young readers can learn all about this essential concept. 
A World of Gratitude
 takes children on a visual tour of the world's continents, featuring colorful maps and guides on how to say and pronounce "Thank you" in different languages, as well as deepening readers' knowledge, with spreads on fascinating gratitude customs, famous "Thank yous" from history, stories of special thanksgiving celebrations around the world, examples of different ways to give and show thanks, and much more! By the end of the book, children will have a better understanding of what gratitude is and how powerful it can be.
Read More
More From Games, Puzzles, & Books
Out of Stock

Super Mario Blow Up! Shaky Tower

Out of Stock

Out of Stock

Picture Charades

Out of Stock

Out of Stock

Super Mario Piranha Plant Escape!

Out of Stock